In conversation with Gotham's leading lady, Zoë Kravitz
There's no denying Zoë is one of the hottest Hollywood actresses around right now. The 33-year-old recently starred opposite Robert Pattinson in Matt Reeves' box office hit The Batman in the iconic role of Selina Kyle - better known as Catwoman. Her gripping performance of the reinvented character has firmly cemented her as a serious player on the big screen, earning stamps of approval the world over from harsh film critics to cat-loving Taylor Swift. Our 25th Anniversary Edition cover star is a shining reflection of the next generation of icons that are stepping into the spotlight and changing the face of the entertainment industry.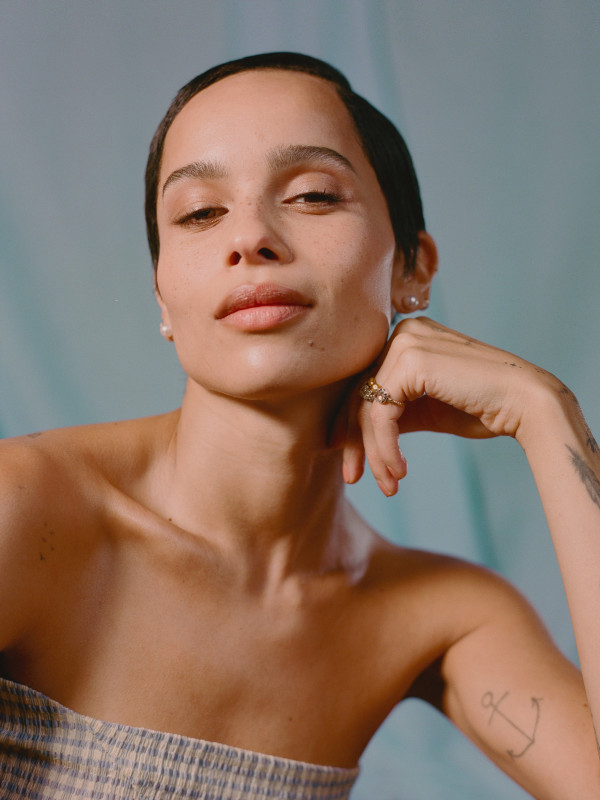 Kravitz is no stranger to the limelight. The daughter of rock legend Lenny Kravitz and actress Lisa Bonet, she made her acting debut aged 18, as a babysitter in the romantic comedy film No Reservations alongside Catherine Zeta Jones. Since then she's had an impressive career as supporting characters appearing in key roles throughout X-Men: First Class, The Divergent series, Big Little Lies, Mad Max: Fury Road. It's safe to say, she's always been famous. While her starring role in High Fidelity put her in the conversation, undoubtedly it's her captivating performance in The Batman that has hurled her onto the global stage like never before. Stepping into Selina's shoes (or claws) of many elite-actresses before her, including Michelle Pfeiffer, Anne Hathaway, and Halle Berry, Kravitz re-imagined the role for the a 2022 audience, giving Catwoman the same feisty character but with a fresh, and queer, twist.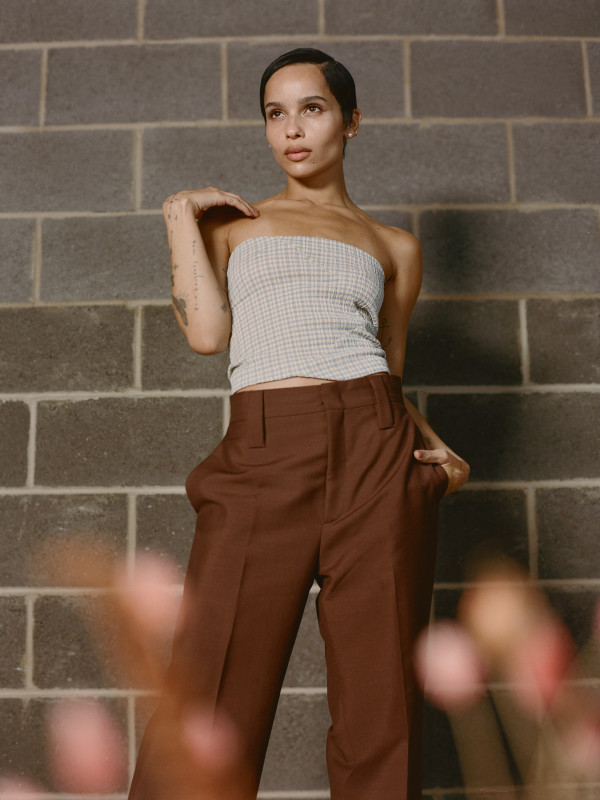 "I don't think we've ever had an opportunity to really understand who Selina is," Kravitz told Entertainment Weekly, explaining her thoughts on the beloved comic book antiheroine. "Often times in these kinds of films, the female characters are one-dimensional or there to serve sex appeal, but I was really impressed and excited by what Matt had written in the script." From the moment she appears on screen and as the story continues, it's clear that she embodies Selina Kyle. From the start, we see Kravitz embody Selina as not just a sexual object, but also someone with a deep empathy and love for people, delicately walking the line between good and evil.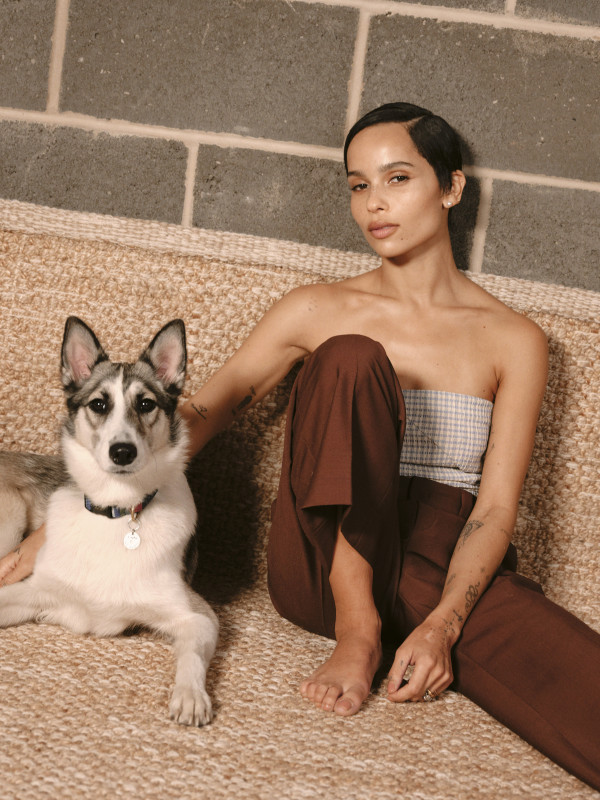 She's certainly not your one dimensional seductress from previous portrayals, Kravitz seems to suggest this within the character a little more. Historically, some of the original comics depict Catwoman as bisexual, but never on the big screen did we see the likes of Halle Berry or Michelle Pfeiffer explore this. The Batman does hint towards Selina being queer and in an intimate relationship with her friend Anika. "That's definitely the way I interpreted that, that they had some kind of romantic relationship," Kravitz told Pedestrian in an interview. Director Matt Reeves commented on this saying, "In terms of her relationship with Anika, I spoke to Zoë very early on and one of the things she said which I loved was that: She's drawn to strays because she was a stray and so she really wants to care for these strays because she doesn't want to be that way anymore. And Anika is like a stray, and she loves her… I don't think we meant to go directly in that way, but you can interpret it that way for sure."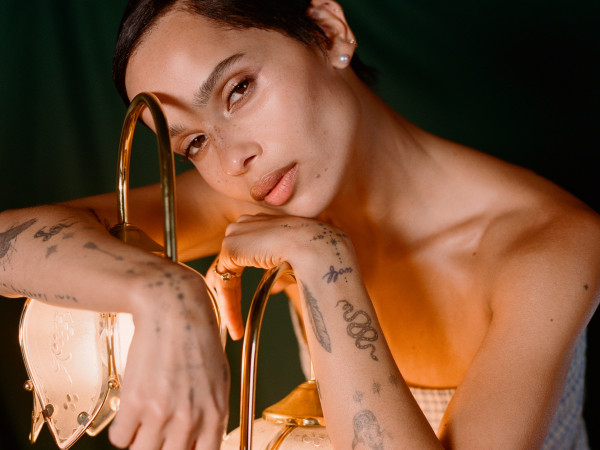 Personally, I think she's the best Catwoman we've ever seen. Training for four months and watching endless videos of big cats and gradually adopting their physical attributes will do that. "It was fun to play with different ways of walking, of being agile," she told The Guardian. "I wanted to make sure it felt believable that she was physically capable of doing all the things she was doing. I was actually stronger and more healthy than I've been in a long time." The on-screen performance didn't go unnoticed by other A-listers, with Taylor Swift fangirling over the film on her Instagram "@zoeisabellakravitz is the Catwoman of my dreams," she wrote alongside an image of Kravitz in costume, "The Batman was phenomenal." Kravitz said recently that she never imagined finding herself central to a movie like this one. "I really thought I was going to do theater and indie films. That was what I liked growing up. And also, that was what I thought I was suited for. I didn't see a lot of people who looked like me in big movies," she told the New York Times.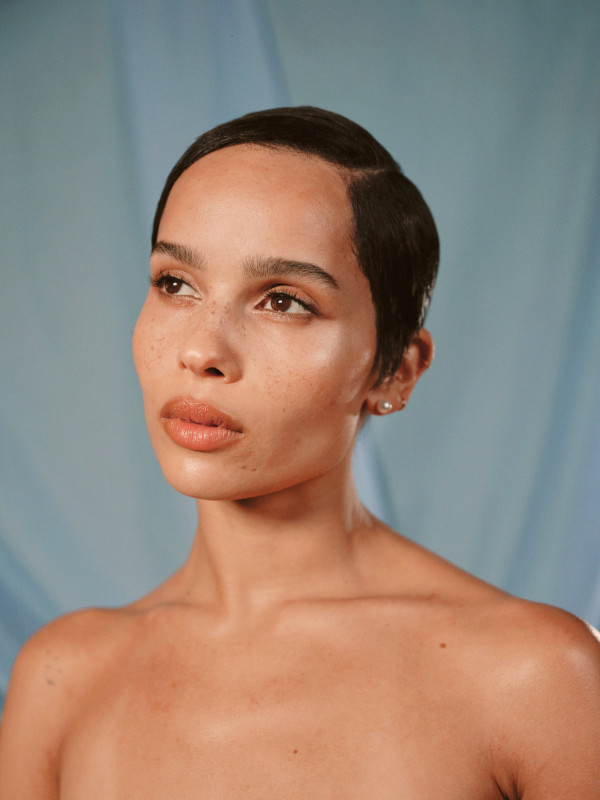 Of half-black half-Jewish descent, Kravitz is helping change the face of the industry's storytelling stereotypes one role at a time; her character Bonnie in Big Little Lies was originally written as a white woman, and her role in High Fidelity is a gender flip in the reboot from the original 1995 series. She's strategic about which roles she takes on so as not to be pigeonholed or reduced to by race. While Kravitz isn't the first black catwoman - Halle Berry put on the claws for the 2004 film - it's positive to see this return to warranted representation.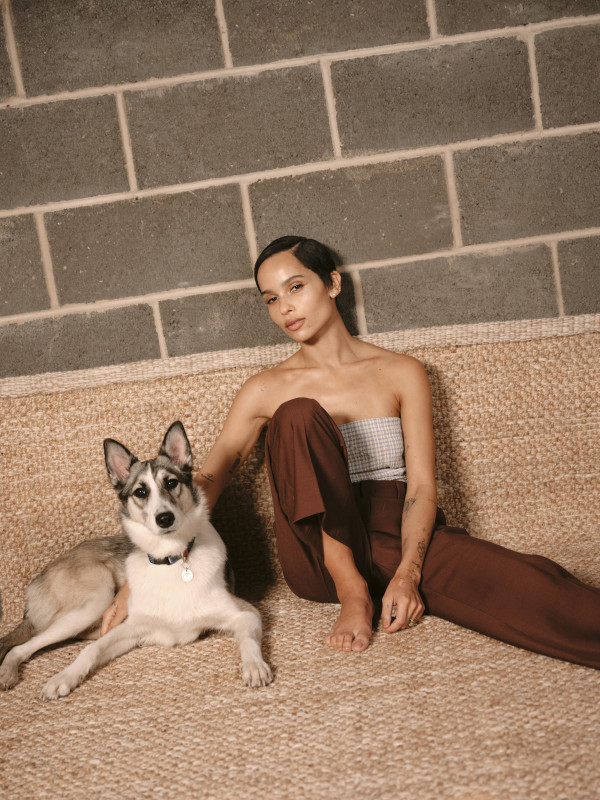 However, Kravitz is the first to admit she hasn't always been confident of her heritage growing up as a biracial woman. She recently told The Guardian, "I felt really insecure about my hair… relaxing it, putting chemicals in it, plucking my eyebrows really thin. I was uncomfortable with my blackness. It took me a long time to not only accept it but to love it and want to scream it from the rooftops." And now, scream she does, and we love her all the more for it. She became particularly political after Trump was voted in, becoming a celebrity figurehead for the Black Lives Matter movement and rallying for gun safety and keeping immigrant families together. In 2017, she starred in a British Vogue video to reveal what's in her handbag, during which she took the opportunity to yell out "F*ck Trump!".
It's clear Kravitz is determined to tackle Hollywood, and life, in her own way. From the outside looking in, she has mega stardom knocking at her doorstep. It's simply a matter of time.


Photography © ANA CUBA/The New York Times/Redux/Headpress