Celebrity engagement rings we adore!
Engagement season is in full flight and we can't help but get excited each and every time we hear about a proposal and a new bit of bling. Beautiful jewellery and sparkly diamonds always get our attention
Paris Hilton
Everyone's favourite Hollywood heiress was recently proposed to by her boyfriend, actor Chris Zylka, on a mountain top in Aspen. The pair were on holiday with Paris' family, when Chris surprised her with a 20 carat sparkler, worth an estimated $20 million! The pair are said to be completely besotted with one another with Paris stating she can't wait to marry her best friend. Aww.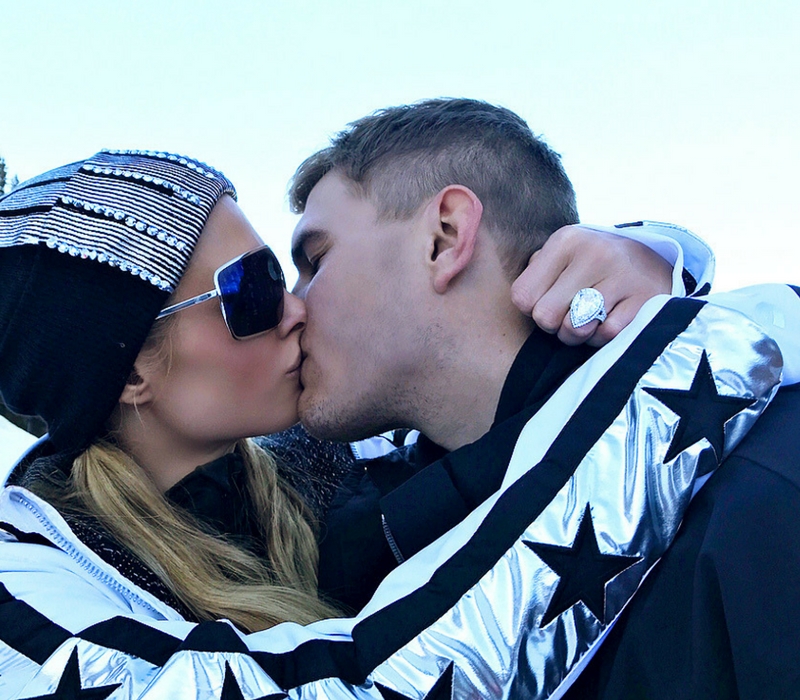 Meghan Markle
Ok, ok, so everyone's obsessed with this royal couple at the moment, and we're no exception! But we couldn't leave Meghan's gorgeous ring off our list. The princess-to-be was presented with a stunning trilogy ring, made with a diamond sourced from Botswana, in the middle of two diamonds from Princess Diana's personal collection. The ring is clearly hugely sentimental to both the prince and his new fiance. We love it!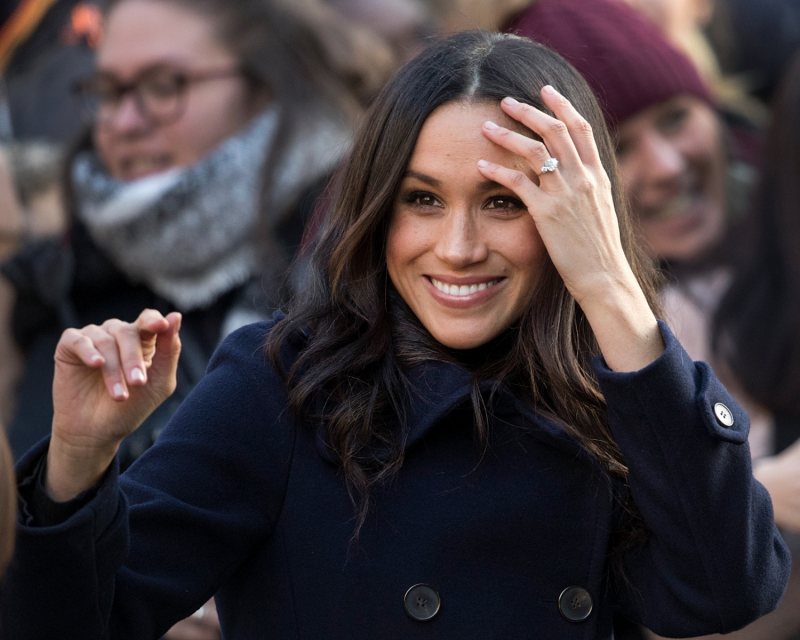 Sophie Turner
Our favourite flame-haired maven, Sophie Turner, got engaged to partner Joe Jonas on a European holiday last year. The pair announced their engagement in the traditional Millenial way: with an Instagram post, simply stating, "I said yes" and "She said yes". The pear-shaped diamond weighs in at a whopping three carats and Turner wore it with a diamond band to showcase its brilliance after receiving it from Jonas.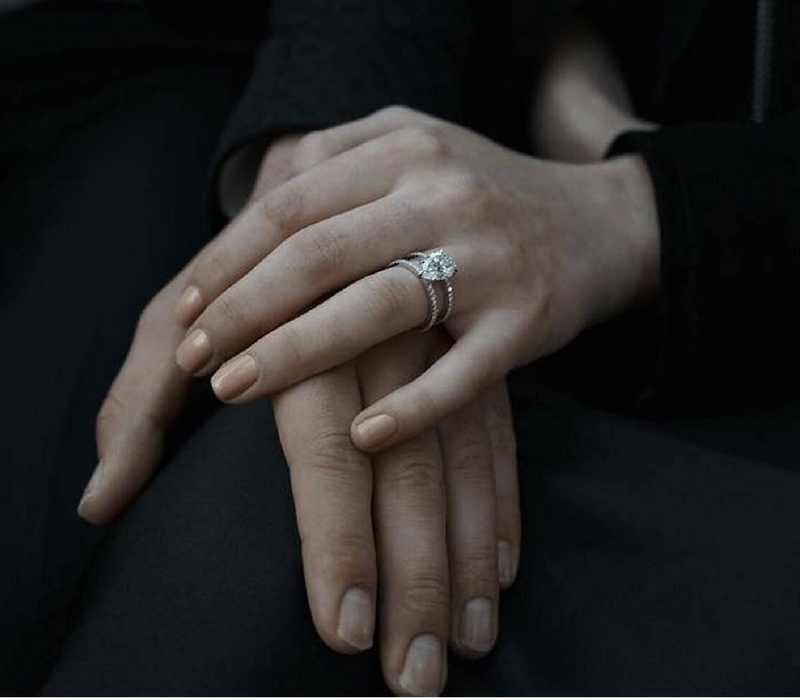 Nicki Minaj
She got engaged a few years now, but that doesn't dull the sparkle of Nicki Minaj's HUGE yellow diamond engagement ring. The heart-shaped sparkler weighs in at a whopping 15 carats, and is reportedly worth $500,000! Sadly, since then Nicki and her then fiance's relationship has now ended. We hope she managed to hold on to that fancy yellow heart though….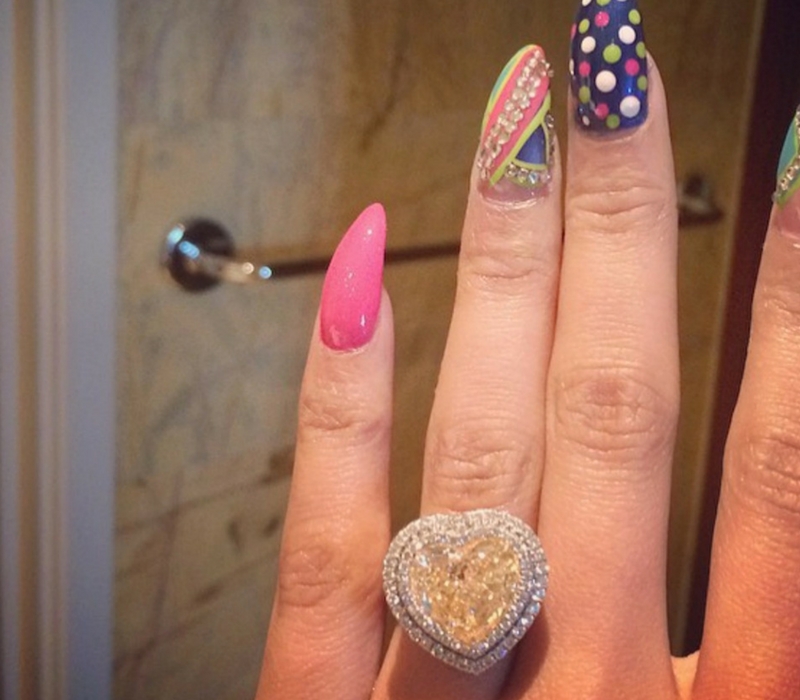 Margot Robbie
It seems pear-shaped diamonds are the engagement ring choice du jour! We have to agree - a pear-shaped sparkler is so beautiful, and Margot Robbie's is no exception. While the I, Tonya star's wedding was shrouded in secrecy, her engagement was announced with a romantic shot of her and fiance Tom Ackerly, which she posted on her Instagram account.