They're back and better than ever
Introducing the Skechers UNO - Stand On Air shoe, complete with air cushioned comfort. You may be familiar with the Skecher UNO collection, often dropping new colourways into the range to spice up wardrobes worldwide. Remix covered the last release, and just when we thought they couldn't make the classic kick any cooler, they've gone and done it again.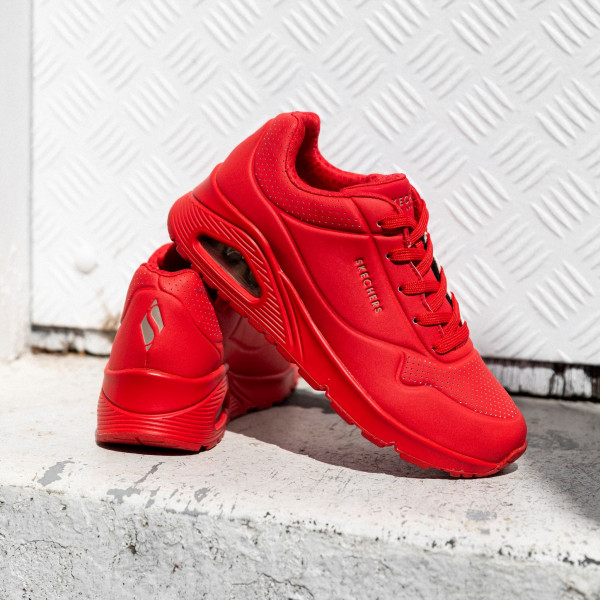 The Stand On Air silhouette features a smooth, leather-textured synthetic upper, classic lace up closures, detailed stitching, embossed side detailing and moisture wicking fabric accents. Not only is the updated UNO sneaker pushing comfort boundaries with Air-Cooled memory foam midsoles and shock absorbing heel pads, they're breaking the street style game with new colourways.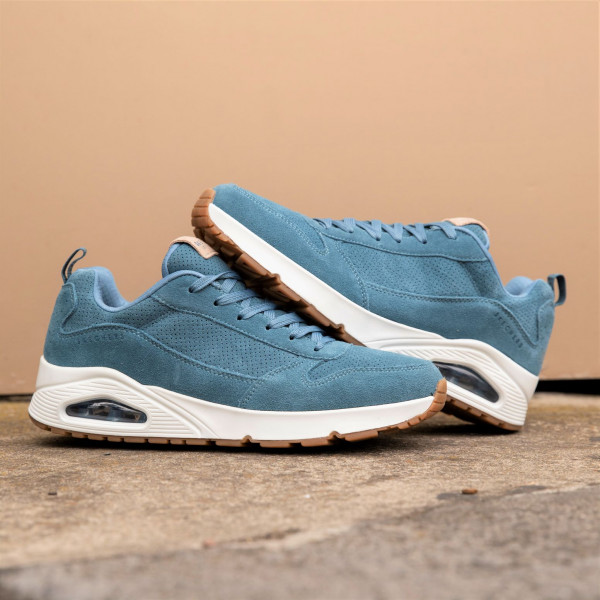 Fiery red, navy blue, brushed neutral tones and sparkly gold and silver metallics are amongst the new additions. All colours are designed to be easily worn and integrated into any season's wardrobe, allowing users to wear their beloved UNO day in, day out.
If you're looking for a little outfit inspo, see our Remix approved styling situations below to spark wardrobe creativity.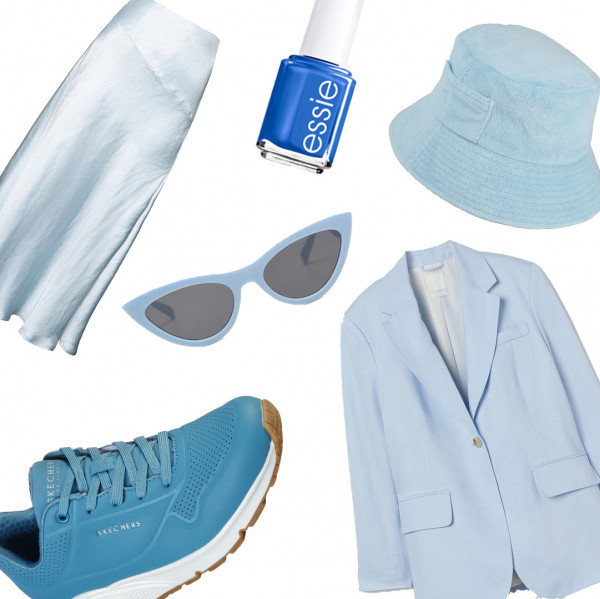 Winter blue hues
A classic slip skirt and blazer never goes amiss, especially paired with toned sneakers. To add a touch of casual, a towelling bucket hat not only is super on-trend but helps to protect those baby hairs from windy days. To complete the look baby blue cat-eyed sunnies and a swish of blue nail polish ties the whole look together.
Racy red
Keep things casual with your favourite blue jeans and a casual jacket with a pop of colour. Why not go all out on the accessories and add a racy red lip, sunnies and padded headband. Complete the look with bold Skecher UNO's in fiery red and your favourite handbag.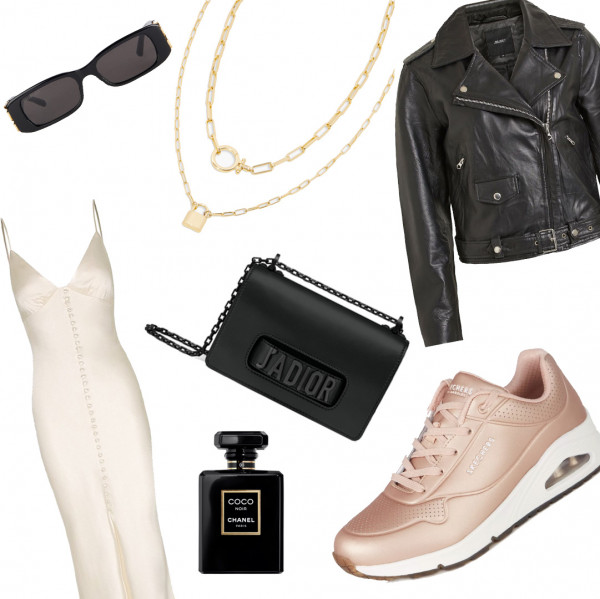 Rose gold ready
The perfect outfit for dinner with the gals, it's casual yet elegant and above all, comfortable. A tonal slip to match the metallic sneakers, a leather jacket to fight the chill, classic black sunnies to hold your hair back and a layered necklace to add a touch of bling.