Best of the 'burbs; where to eat in Parnell
The best restaurants in Parnell.
Can we all just appreciate Parnell for a second? The humble city of Auckland has never seen a suburb resurgence of this calibre before; Parnell has risen Phoenix-like from the ashes of its bar-ridden past into what (I would argue) is the best dining suburb in the city.
Got a hankering for authentic pizza? Look no further than Non-Solo, or NSP as it is lovingly known, for the best in the business. Sushi cravings? Sushi Moto has quick yet authentic Japanese down to a tee.
Here are other notable, and exceptional, dining and drinking destinations in Auckland's finest culinary suburb.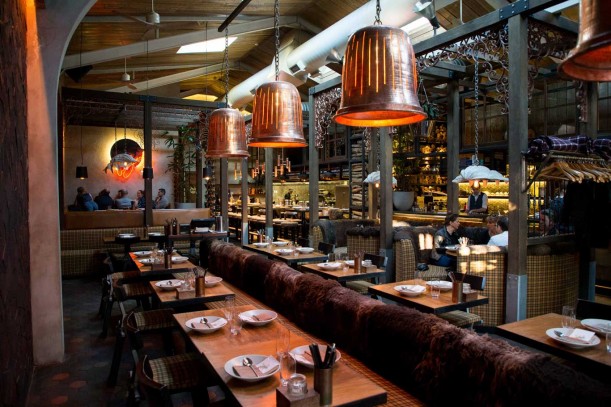 Hold on, we're not finished, can we all just appreciate Mark Wallbank for a second? The man who has almost single-handedly revolutionised Auckland's expectations of Asian Cuisine through a series of restaurant openings, unlike anything we have ever seen before. Former MooChowChow (may it rest in peace), Blue Breeze Inn, Chop Chop Noodle House, and Woodpecker Hill all bringing something a little different to the table. Woodpecker's signature is the barbeque classics with an Asian twist like the Fourteen-hour smoked beef brisket served with 42 green chilli, lemongrass, and galangal. If you're a loyal fan, you'll find some familiar dishes here too like the sweet and spicy green papaya salad. And to be honest, even if you don't like the food, it's worth a visit for the decor - Woodpecker might just be Auckland's most beautiful restaurant.
196 Parnell Rd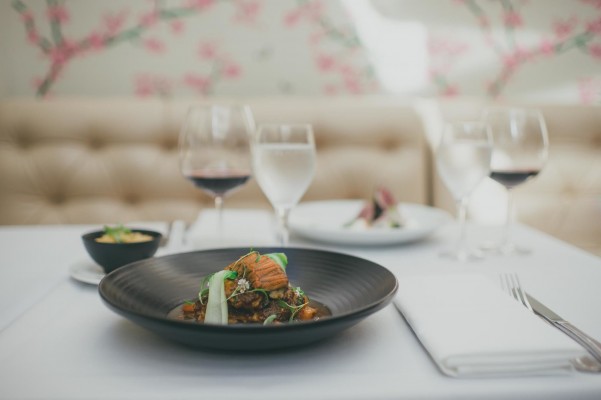 If I was asked to describe Cibo in one word, it would be chic. Cibo knows what it's good at, and the novelty of the new does not result in the restaurant changing it's winning formula. There's something homely and familiar about Cibo, and when you enter you get that comforting feeling, you know you're going to enjoy yourself here. So while you're sitting there, basking in the glory of your surroundings, you are blissfully unaware that the best part is certainly yet to come.
As you would expect with a dining institution of this calibre, the staff are second-to-none. Attentive, but not imposing; helpful, but not bossy. The extensive wine list is sure to feature a drop to your liking, with French, Australian, and New Zealand wines all featured among other geographical nods. But the real delight is the food. Degustation, A La Carte, Set Menu, whatever you decide, you can rest assured you're in good hands. I haven't tried everything on the menu, but I can imagine it's pretty hard to go wrong. The pork, which is accompanied by satay, crab, pineapple, chilli and peanut is a flavour sensation. Being both sweet, savoury, spicy and a fresh all at once.
For main, you'll encounter even more difficult decisions. Speaking from experience, I cannot recommend the perfectly cooked duck enough, served with kimchi, pear, and potentially the most delicious carrots I have ever tasted in my life. Leave room for dessert, and indulge in the brownie, you won't regret it. Whether it's for a special occasion, a romantic dinner, or a weekend lunch, dining at Cibo is a dangerous game, because it's impossible to only visit once.
91 St Georges Bay Road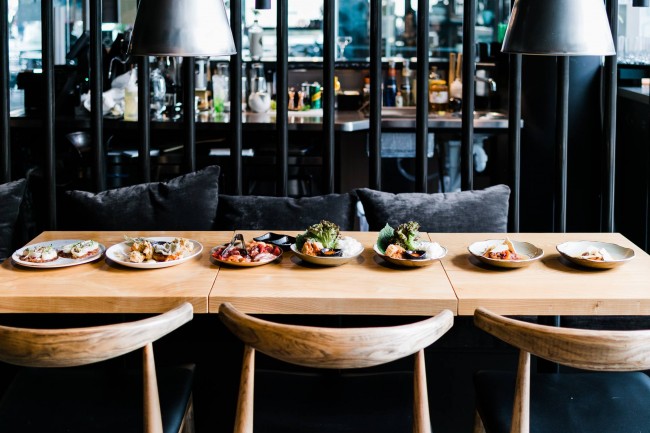 I'm not overly familiar with Korean cuisine, so I walked into HAN not really knowing what to expect.
Located in Parnell's newish eco-friendly building The Rise, HAN has been in operation for a little over a year and a half. With owner/chef Min promising to take you on a unique exploration of modern Korean cuisine with his inventive menu.
It's a moody, dimly lit dining room, with black and wooden accents throughout and low hanging lights over each table. HAN is expensive, but not extortionate. And the main servings are generous enough that you could go and have only one and leave with a very happy belly indeed.
The service is as good as anywhere else in town, and the staff must have spent hours memorising the intricacies of the menu. The dishes appear in front of you, and you think you know what they're going to taste like, but every time you're surprised. The flavours are rich and full, but they also seem incredibly light. The Korean Fried Chicken was a highlight, as was their take on raw snapper served with cucumber, pear and apple in a delightful chojang sauce. If you want to add drama to your dining experience, HAN offers traditional Korean BBQ which you cook yourself at the table.
HAN isn't the kind of restaurant you'll see plastered all over Instagram, and that's what I love about it. It's silently kicking goals in the culinary space, and those who are brave enough to seek out this Parnell gem will experience Min's exemplary talent.
Unit G04a, 100 Parnell Road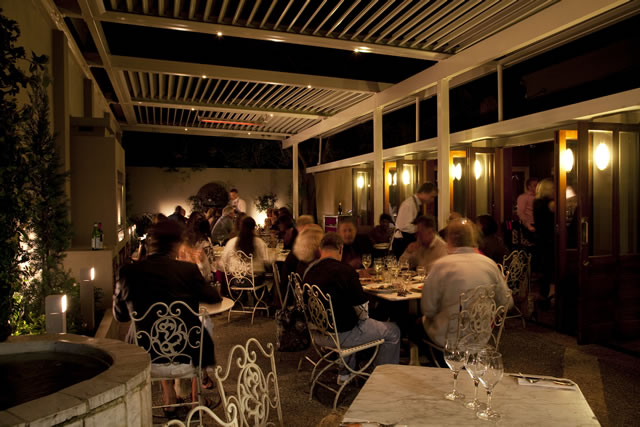 Non Solo Pizza is unique. It has both daytime and nighttime charm, offering a sunlit yet all weather courtyard that transports you to another country, as well as an intimate dining room inside. It also has a laid-back informality, while still maintaining old-world finesse, one of few Auckland restaurants that manages to do both.
The menu is extensive, featuring every Italian classic I can think of off the top of my head. I've been a loyal patron for years and I believe I have my order down to a fine art, which is as follows; to share; calamari, Margherita pizza, Pane Pizza Aglio (NSP garlic bread) and arancini balls. Time after time NSP sets a standard for Italian food in the city through classics cooked and served with passion.
259 Parnell Road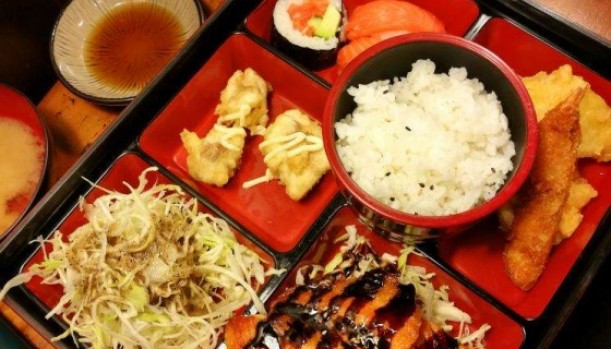 Forget Mercury Plaza, everyone with a lick of sense knows that Sushi Moto is the best place to get fast affordable Japanese. Whether it's a sizzling plate of succulent chicken teriyaki or a flavour-filled donburi you're after, you can find it all at this little sunken restaurant.
305 Parnell Road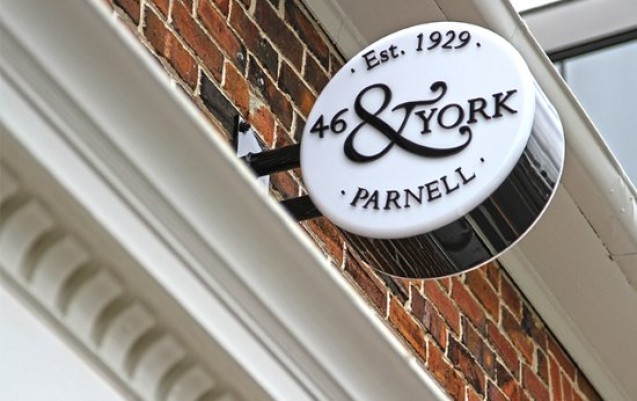 There's just something about 46 & York that always leaves me wanting more. Maybe it's the quaint little brick building that reminds me of that house Cameron Diaz goes to in The Holiday and fills me with hopes of meeting Jude Law. Or maybe it's the attentive staff and thoughtfully put together bar menu. Whatever the reason, I've been a 46 regular since I reached legal drinking age and have shown no signs of slowing down. My only complaint is that they removed the Botanical Dream cocktail from the menu.
46 Parnell Rd,