Remix Recommends June 2021: Everything you need to know
Welcome to Remix Recommends – a round-up of all the coveted launches, hottest events and need-to-know news in New Zealand. Each month, we'll be bringing you the latest and greatest across fashion, cuisine, culture, beauty, technology, music and more. Keep checking back as we'll be updating this regularly as news comes in too.
With new products dropping at dizzying daily rates and an overflowing events calendar already, we've done you a solid and rounded up the best of the best.
Whether you're looking for something different to do this weekend, to upgrade your wardrobe or keep up with the beauty play, we've got you…
THINGS TO DO


Winter Wine & Dine
Waiheke may be synonymous with a summer day trip, but as it turns out, it's just as much fun in winter. We can hear the wine glasses clinking already off the back of Fullers360's announcement that Winter Wine & Dine is back for a third year. Dubbed the 'ultimate dining experience', it makes premium dining easy, and with four participating wineries there's a vino for everyone.
The lowdown
For just $112 per person, you'll get a return ferry, on-island transfer to venue, multi-course lunch with a glass of wine and return transfer on the Hop-On Hop-Off Explorer Bus.
When: Friday, Saturday and Sunday from May to October.
Tickets: here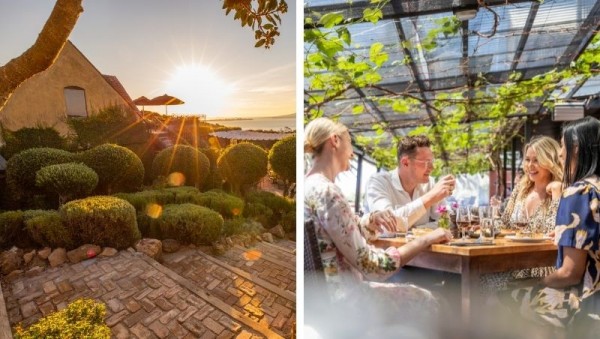 On tour with BENEE
One of our nation's hottest pop sensations has announced her nationwide tour, kicking off this August. BENEE will perform eight headline shows across the country, visiting New Plymouth, Palmerston North, Porirua, Invercargill, Nelson, Tauranga, Napier and Hamilton. The 'Aotearoa Tour' will kick off at the TSB Stadium in New Plymouth on August 6th, spanning right through the month and ending at Hamilton's Claudelands Arena on August 28th.
Tickets- start from $49.90 (excluding booking fees) and go on sale at 12 pm Thursday, May 27. VIP experiences will also be available for the tour, giving fans the chance to meet BENEE pre-show, gain early access to the venue for a prime viewing spot, and receive an exclusive tour gift. VIP experiences start at $139.90 (excluding booking fees).
For complete tour, ticket and VIP information, visit: livenation.co.nz.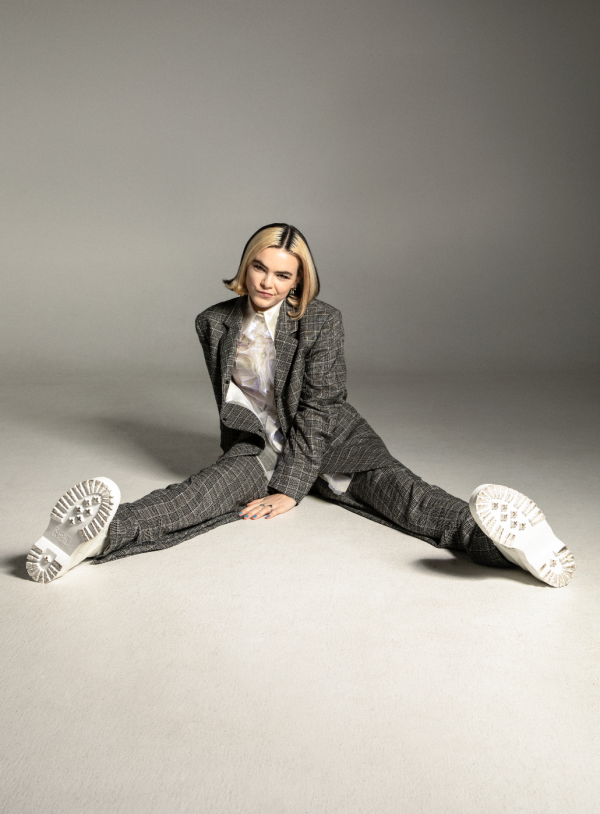 Who runs the world? The empowering workshop arming women with the tools to invest
Grab the gals and get ready for the most inspiring and empowering educational platform to date. Standing to bridge New Zealand's gender investing gap is The Curve. On a mission to equip women with the knowledge and confidence to achieve wealth and financial freedom, the new educational platform The Curve provides a safe space to bring women together, to talk, learn, and ultimately cut through the noise. The Curve will educate and arm women with the tools to gain financial independence through workshops, a podcast and direct mentorship. From investing 101, the stock market, to making the most out of KiwiSaver - every topic one would have a question about, will be covered so sign up now and get a head start on world domination.
The Lowdown
If you're looking to get ahead of the game they're hosting an Investing in Stocks VS Investing in Property event. You'll leave with an expanded investing knowledge, more confidence and hopefully the foundations to build your wealth.
Where: Textile Lofts, Parnell
When: 6-8pm on Thursday 17th June
Tickets: here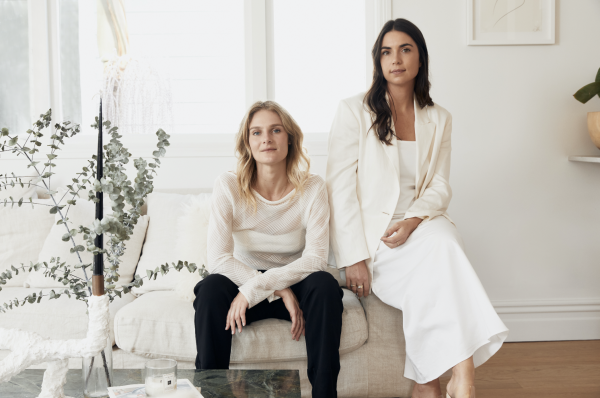 Vivid Sydney is the perfect excuse to jump over the ditch
New Zealand creatives are heading over the ditch for Vivid Sydney. Vivid Sydney 2021 will transform the Harbour City into an extraordinary playground of the unexpected, with more than 200 events, including three light installations by New Zealand artists and a performance from soulful Maori singer- songwriter, TEEKS. Minister for Jobs, Investment, Tourism and Western Sydney Stuart Ayres said: "Through revealing the vibrancy of the full Vivid Sydney 2021 program, there is no doubt this much-loved festival will provide everyone with a multitude of reasons to experience Sydney after dark. New Zealanders have a huge appetite for adventure and events, and I encourage them all to start planning their visit to Vivid Sydney now."
The Lowdown
When: From Friday 6 August to Saturday 28 August
Where: Sydney Harbour City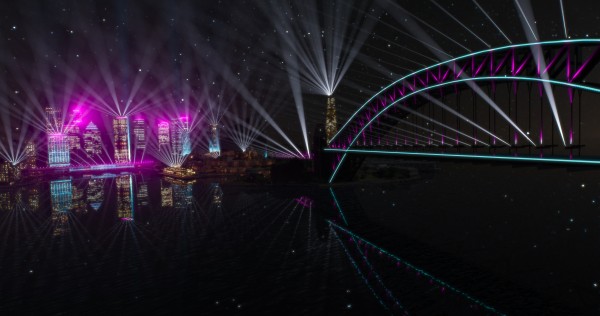 It's cabaret season
Auckland Cabaret Season is in full swing and tickets are hot property. FEVER is the show taking center stage and is described as a "fine extravaganza which brings sass, class and a whole lotta ass" Delve into the world of caberet through an expeience that will elevate your heart rate and have you walking on air for the days post viewing. Hosted by The Taka Tu Wops, there will be mix of Pacific influences and hip hop street finesse, all wrapped up in one soulful performance.
The Lowdown
Where: Wintergarden, The Civic
When: 23 June - 2 July 2021
Tickets: Click here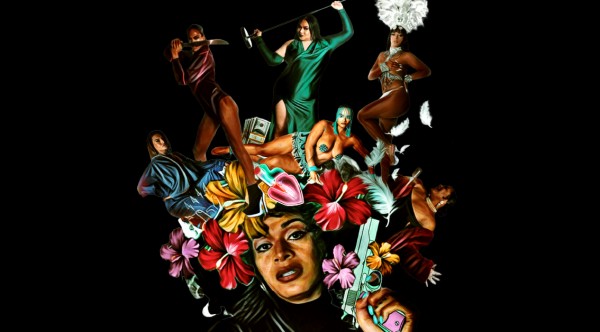 Queenstown is lighting up
June is lit, literally. Experience lights locally too at LUMA Southern Light Show, which is returning to Queenstown on Queens Birthday weekend. Designed to bring people together in the depths of winter, the experience is a culmination of the artist's exhibits, the visitors, the location and the setting.
The Lowdown
When: 4th-7th June
Where: Queenstown Botanical Gardens and Queenstown Bay
Tickets: https://luma.nz/lumapass/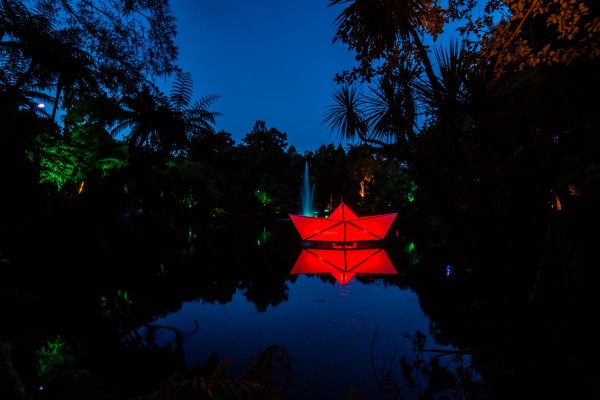 Must-see art exhibitions at Pahah Homestead
Weird Fishes is the title of Artist Cathy Carter's newest exhibition available to view at Aucklands infamous Pah Homestead. The exhibition is inspired by the primordial relationship between water and humans and is a metaphor for human beings, referencing our origins in the oceans and life's beginning in a liquid pool. This exhibition is part of the Auckland Festival of Photography 2021 and is most definitely one to view in person.
The Lowdown
Where: AV Gallery, Photography, Master Bedroom, Upper Lobby. The Wallace Arts Centre, Pah Homestead72 Hillsborough Rd, Auckland
When: 3 June – 25 July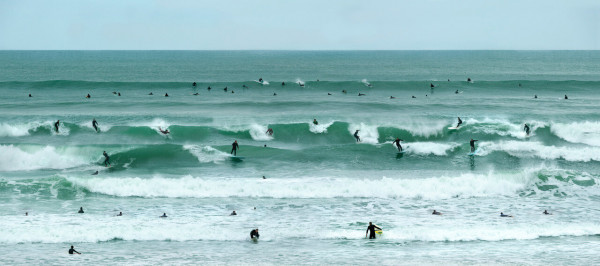 Each year from 2010 - 2020, Auckland-based artists were commissioned to create a new body of work for exhibition during the Festival. This year the featured artists include Qiane Matata-Sipu (Te Wai-o-hua, Waikato-Tainui), Raymond Sagapolutele, and Saynab Muse. Each artist has exhibited their work as part of The Auckland Festival of Photography Annual Commission, showcasing their work and inspirations for all to see. Each piece featured tells an immersive story, personal to the artist.
The Lowdown
When: 3 June – 25 July
Where: Little Gallery, The Wallace Arts Centre, Pah Homestead72 Hillsborough Rd, Auckland


CURRENTLY COVETING

The new Glasshouse Fragrances collaboration is every sweet tooth's fantasy
Glasshouse Fragrances have collaborated with iconic New Zealand ice cream store Giapo, to celebrate the new limited edition Sugar Coated collection. With candle names like Rich & Famous and Bakery Binge, the sassy and sweet collection appeals to the 'Veruca Salt' in all of us. 'Movie Night', the hero of the collection, has inspired Giapo to create a mouth-wateringly good chocolate-dipped caramel ice cream that is nestled in a bed of caramel popcorn, within a caramel and peanut brittle cup. No movie buff will be able to forgo the chance to have their dessert dreams fulfilled when they hear about this. Available this Friday 11th June to 27th June for $18 each from Giapo's inner-city parlour (open Thursday – Sunday).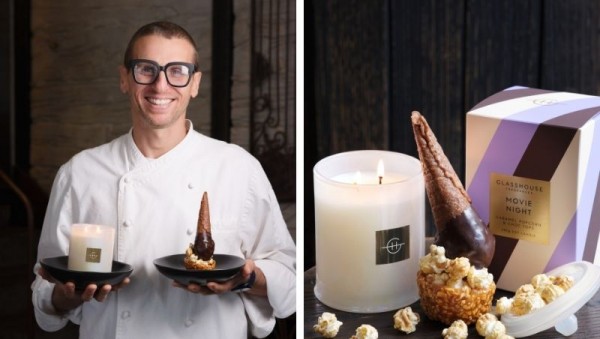 Jewellery homage - Silk and Steel launch a new collection
Come June 1st our bank accounts will be crying out for help as Silk and Steel launch their new Heritage Collection. Encouraging each wearer to create their own Heritage through jewellery, the collection is inspired by Silk & Steel designer Sarah's exploration of her personal vintage jewellery pieces. Recalling jewellery trends from the 60s, Heritage moves through the decades of the 20th century to come full circle to now, in a delicate take on enduring classics.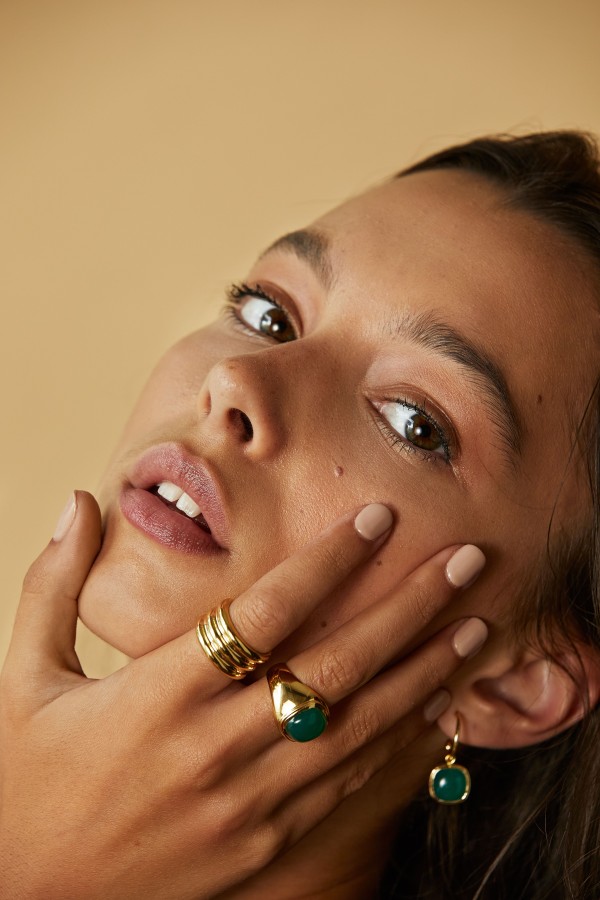 Puffer jackets are back and they just got a whole lot more sustainable
Allbirds are welcoming the colder months in style with the release of their Merino and Tencel blend puffer jacket. Durable, waterproof and insulated with an innovative down alternative made from recycled polyester, what more could you ask for in a winter warmer?
The Allbirds Trino Puffer is also carbon neutral thanks to a combination of sustainable practices, like using natural materials and carbon credits. But before the emissions are balanced, its footprint starts at 25.0 kg CO2e. Think of this measurement like a nutrition label for your closet.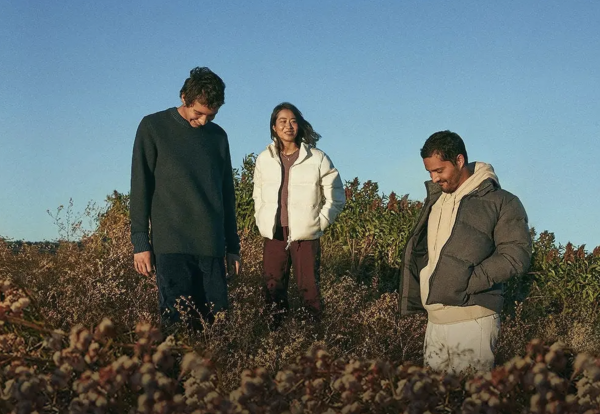 Converse x Todd Snynder
With an unconventional spin on classic preppy style, Todd Snyder has created a custom-made collection for the game-changers of today. Acclaimed menswear designer Todd Snyder puts a subversive spin on classic preppy style with a limited-edition Converse Jack Purcell sneaker. His crafted approach features a tonal canvas upper with hits of teasel suede, pops of pink on the lace tips and the signature toe-cap smile in a contrasting tone. A nod to the past with a focus on the future, the collection features two Converse Jack Purcell styles and an apparel capsule fit for a day on the badminton court.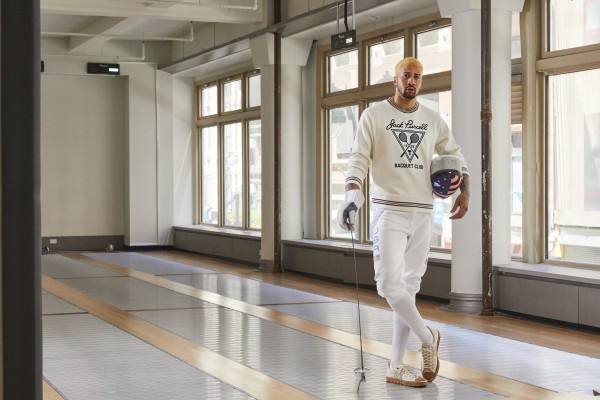 Conscious creatives: Holi Boli's new collection is here
After being evacuated out of rural India back in 2020, Holi Boli is navigating the post covid world one step at a time. With the looming pressure of paying their seamstresses whilst in lockdown they started a garage project, creating garments and selling them to pay their existing staff. 12 months on the Holi Boli Sewing House was back in action and creating beautiful garments once again. If you've been keeping up with the current affairs you will know India has had a resurgence of COVID 19 halting production once again. If there's ever been a time to support small, socially conscious brands like Holi Boli it's now. Shop their latest collection and show some love.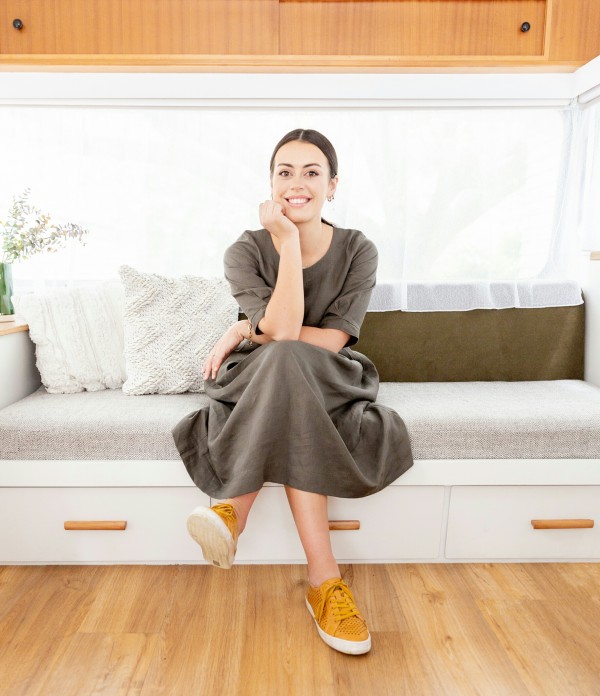 Afterpay unveils a new virtual card for in-store purchases
To help you bag one of the above new season must-haves, add the new Afterpay Card to your *virtual* wallet. Afterpay has launched a new, simplified way to make in-store payments in New Zealand, called Afterpay Card. It works by the same mechanism, facilitating interest and fee-free payment plans (when paid on time) for online and in-store purchases. Making it easy to buy what you want now, and pay later, over four, interest-free fortnightly instalments.
In line with the launch of the Afterpay Card, Afterpay have released the Bi-Annual Global Fashion Trend Report, revealing the items Kiwis are loving. Unsurprisingly, natural colours and cosy textures - think teddy fleece jackets and pointelle knits - are still a staple in autumn and winter wardrobes. Unlikely trends like good old, sturdy gumboots are also making an appearance.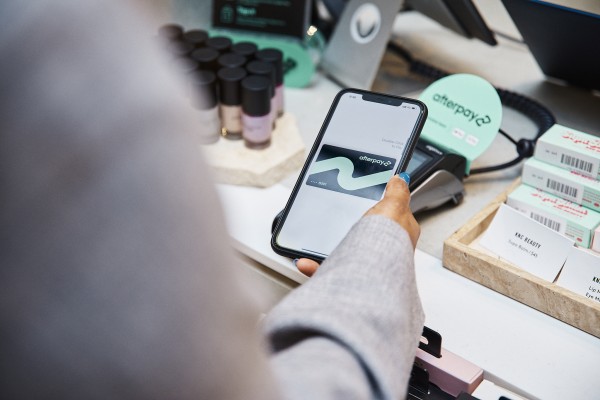 Instant Wonder hits Bondi with Swarovski's latest opening
Swarovski has just unveiled their first Wonder store concept in Bondi Junctions Westfield and it's something special. Designed to reflect the brand's Wonderlab campaign the new space showcases Swarovski's new brand identity which prides itself on encouraging curiosity and self-expression. Through innovative materials and walls covered in the new packaging, a candy-like dreamscape is created. This Bondi store is one of 28 Instant Wonder stores worldwide, making it a must stop shopping spot this side of the equator.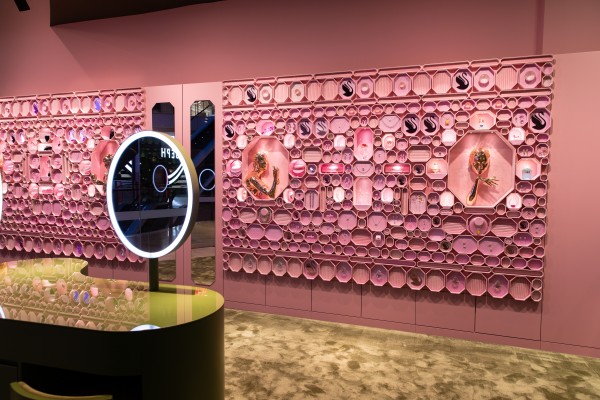 Jaguar releases their latest campaign with music maven MK
Jaguar has collaborated with American DJ producer MK to curate an inspired soundtrack for the launch of the new F-PACE performance SUV. MK has released his newest track 'Lies' which is seen featured across the latest F-PACE campaign. "It's been a lot of fun working with Jaguar on the Hard to Forget series. I've always been a car guy, and love all aspects of design - I studied Architecture before I got into music - I'm excited for everyone to see the commercial, and to hear my new song" say the music maven.
Check out the new song staring Jaguar's new F-PACE model here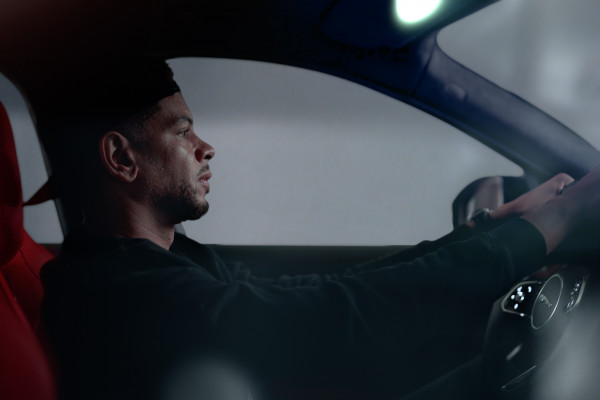 Ratchet and Clank get interdimensinal on PS5
Remix was lucky enough to get their hands on the newest Playstation 5 game, Ratchet and Clank: Rift Apart. No stranger to the time old classic evil fighting duo, the new game features more dimension-hopping than ever before, new characters and outrageous weaponry, all displayed through Playstation 5's incredible 4k visuals. Along with the game (which may or may not have already been clocked) was an immersive press kit including badges, stickers, posters and everything a true Ratchet and Clank fan would approve of. Get your game now and delve into the action packed world for yourself.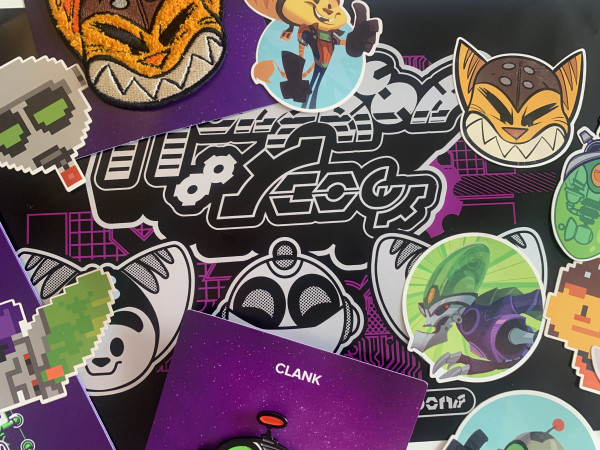 BEAUTY & WELLBEING


SALA 2.0 is here
Since opening its doors in 2018, SALA has changed the landscape of fitness in Auckland creating a space that is not only dreamy to look at, but incredibly inspiring to workout in. SALA 2.0 will see new classes, including barre classes taught by trained dancers. The studio will also host more of their popular yoga and HIIT Pilates, increasing the timetable from 30 to 70 classes per week, making that last minute decision to get sweaty easier. Located in the same iconic building in the heart of Ponsonby, the new space has been kitted out by leading interior designer Mijntje Lepoutre, to create an architecturally designed room that is equally just as relaxing as the original. other.
The Lowdown
Where: Level 1/56 Brown Street, Auckland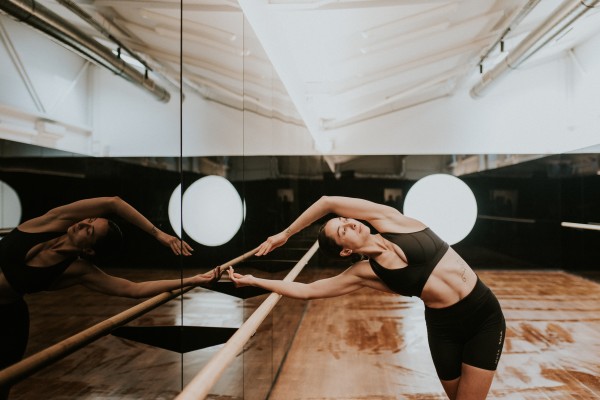 M.A.C X Cruella
Possibly one of Disneys most frightful yet alluring villains is getting her own movie, and beauty pioneers MAC are giving us the chance to get the look. Cruella de Vil subconsciously, or perhaps consciously made bold red lips and two-toned hair a sort after style. The new collection features eyeshadow in electric blue, shimmering silver and of course the perfect smokey eye black, six new shades of matte lipstick as well as a fiercely red liquid lipcolour. And just like her hair, a duel ended eyeliner consisting of black and white makes an appearance. "It's high glam with plenty of attitude, brought to a new generation," shared MAC's director of makeup artistry Terry Barber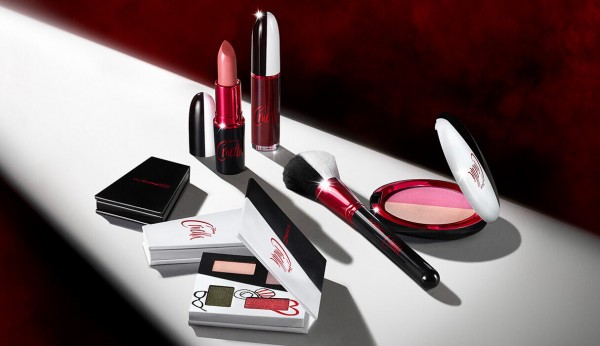 Ugh, they've done it again. Aēsop's three winter beauty faves
Aēsop is known in the beauty biz for applying a scent slash science philosophy when it comes to product formulation.. As a leader in skincare, Aēsop's combination of sustainably-sourced, plant-based and laboratory-made ingredients are sure to nurture the winter dermis through the most skin compromising of seasons. To nourish the fragile skin barrier through winter, Aēsop recommends three gentle but hard-working products. In Two Minds Facial Toner to refresh and balance the skin, Gentle Facial Cleansing Milk to soothe sensitive skin and Control, a clear gel that tackles blemish-related inflammation.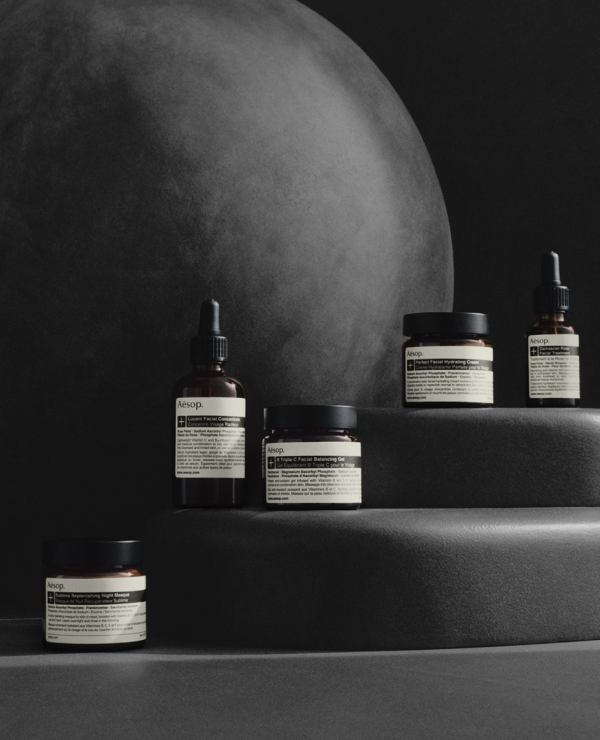 Turns out cleaning can be relaxing
According to a survey by One Picture, 56 percent of Kiwis dread their weekly clean. Off the back of these findings, one New Zealand brand, YOURS, spotted a gap in the market for effective cleaning products, good for the mind, your home and wellbeing. You wouldn't put harsh chemicals on your face but when it comes to household cleaning and body products we're often under the illusion that they're the only option. YOURS is changing the cleaning product game with their non-toxic antibacterial products that are designed to deliver a seriously clean result. All products are made with a high concentration of essential oils, extracted from plants, giving the mind and body a natural relief from stress. Who knew cleaning could be so relaxing?

WINING & DINING


Back by popular demand
As part of Andiamo's winter menu, two of the most popular dishes (aside from the macaroni cheese of course) are back. The chilli fried calamari with 'bagna cauda, chilli oil and lemon, is the perfect light snack alongside Friday afternoon wines. For something heartier, the chicken parmigiana with late harvest tomatoes, mozzarella and basil, is the ultimate comfort food.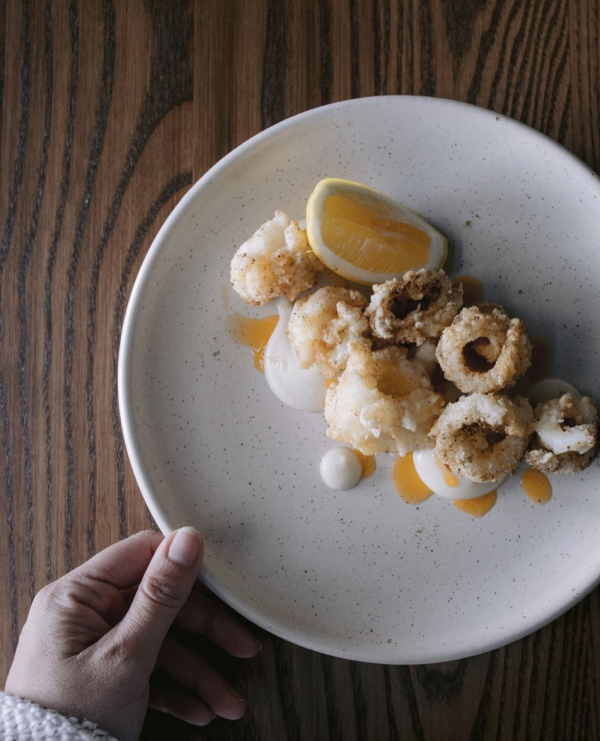 Beersies with the boys just got colder
You'd be lying if you said you didn't like your friday afternoon beer chilled. Thankfully the team at Huski are saving beer lovers from those long walks to the fridge in between brewskies with their new Huski Beeeer Cooler 2.0. Designed by Kiwis for Kiwis, the triple insulated 'cool' cooler keeps beers upto 10x cooler so they can be enjoyed for longer. And to top it off, the Push-Fit Flexilock™ Vented Lid allows the cooler to fit almost any size bottle or can, with no ice or prep required - and no condensation build-up on the outside, so hands stay warm and dry while you drink!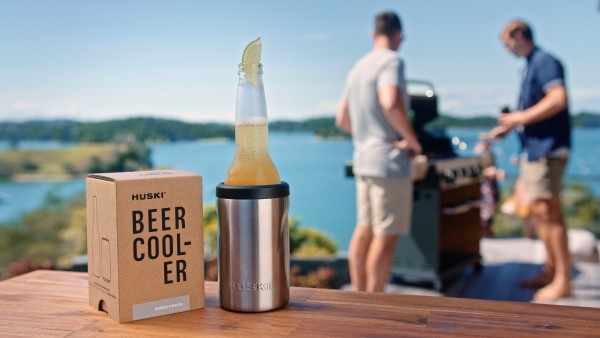 These bottled espresso martinis taste as good as the real deal
One cocktail that never goes out of fashion regardless of season is the OG espresso martini. Now, no longer do you have to face the cold to indulge in your favourite spiked caffeinated drop. Thanks to Batched Espresso Martinis, you can enjoy one in the comfort of your own abode, ideally fireside.. Through innovative technology this winter warmer is ready to go straight out of the bottle, a simple shake in a shaker and you've got the classic foamy head. Batched creates handcrafted cocktails in small quantities, ensuring that quality is at the forefront of every bottle. Batched Espresso Martini uses New Zealand vodka mixed with organic fairtrade coffee beans, simply shake'n pour et voilà! Oh, and they've just launched a Strawberry & Rhubarb Gin Sour too.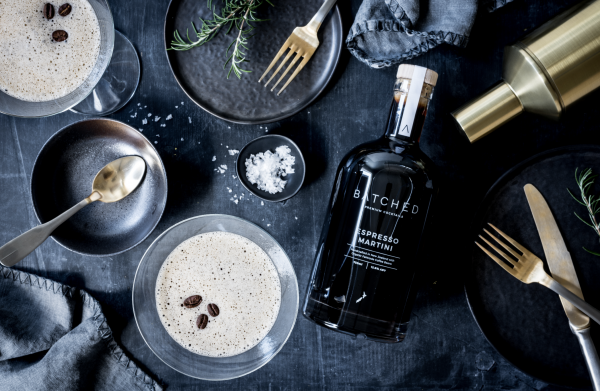 De'Longhi and Giapo are back up to their affogato tricks again
Traditionally the Italian coffee-based dessert sees a scoop of vanilla Gelato drowned in a shot of piping hot espresso. Although already delicious, De'Longhi and Giapo are making things even sweeter with their own affogato invention, complete with a crunch. The new Winter Affogato sees a waffle cone topped with delicious hazelnut ice cream from Giapo, ready to be dipped into a cup of hot espresso freshly poured from the De'Longhi Prima Dona Soul, Bellissimo! Lucky for us this special treat will be sticking around throughout those colder winter months, the perfect pick me up for those chilly afternoons.
The Lowdown
Where: Giapo, 12 Gore Street, Auckland 1010
When: From Friday, June 4th - throughout the next few months.