This new honeymoon destination is so 2018
If you're one of the 524,000 that seem to be planning a wedding this Kiwi summer, then we have no doubt you're already thinking about (read: obsessing over) where to spend your first holiday as newlyweds.
Sure, honeymoons are the perfect opportunity for a little post W-Day wind-down, but we're pegging this out-of-the-box location as a honeymooners dream in 2018.
A high contender for most South America bucket lists, the city of Buenos Aires is a much coveted notch on the belt for any traveler. Argentina's capital is bursting with life and culture, dance, music and delicious eats.
A blended culture shock of both traditional Latin America and classic Europe, the country mingles its pleasures like no other. A fusion of cultures creating a recipe for limitless exploration. Think traditional South American steak cooked up with a side of sensual Spanish Flamenco, or a patriotic Argentinian football game watched with a delicious Italian gelato in hand. The countries very own slice of Europe; Buenos Aires, the Paris of South America.
With a multifaceted city so alive with possibilities, those swooping in for a brief visit to the city that never sleeps may feel overwhelmed by the options. For anyone wanting to visit South America's largest city on honeymoon, even those most spontaneous of adventurers, devising a small list of things to do may be a help upon arrival. Here's a few things that we've put together to help you on your way to wedded bliss.
El Ateneo Grand Splendid
Bookworms rejoice for what has been described as one of the most beautiful bookstores in the world. This century old theatre has been converted into a contemporary bookshop, containing all the functions of a modern service whilst still retaining its iridescent beginnings. A building dripping in decadence and spilling with history, in more ways than one.
Tiers and tiers of books set against a backdrop of original architectural details, including a hand painted mural ceiling and intricately detailed pillars, complete with original red theater show curtains. Perfect for a rainy day in the city, with a Café set up on the stage, you can be set for the day.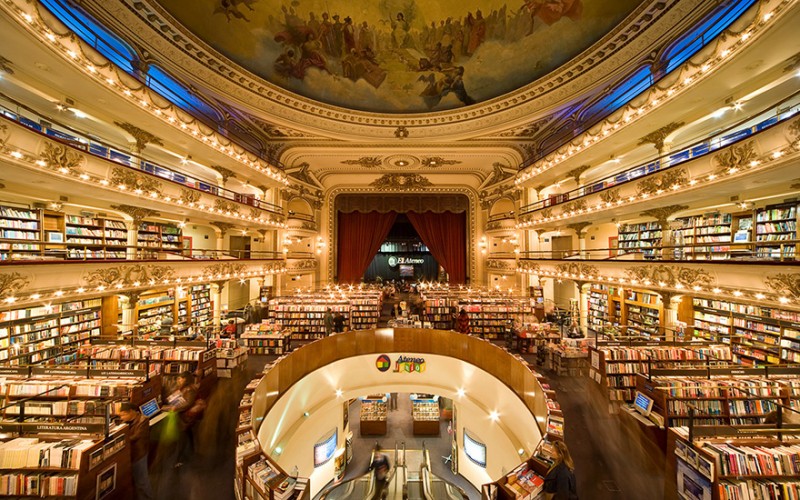 Visit La Boca
A charming little neighborhood that houses the famous 'Caminito' laneway. A cobblestoned path is lined with colourful buildings in every hue under the sun, a striking vision on a sunny day. This artists palette of colour surrounds real artists selling their handiwork up and down the alley, dressed to the nines Tango performers prepared for 'impromptu' dances and market stalls selling numerous trinkets and knick knacks.
Whilst definitely worth the visit, the tourist trap of hustlers and bargainers can lack the feel of an authentic trip. We recommend seeing the neighbourhood in all its colourful glory, but perhaps stopping off for something to eat somewhere outside of the hustle and bustle of the tourist trap and seeing true BA life.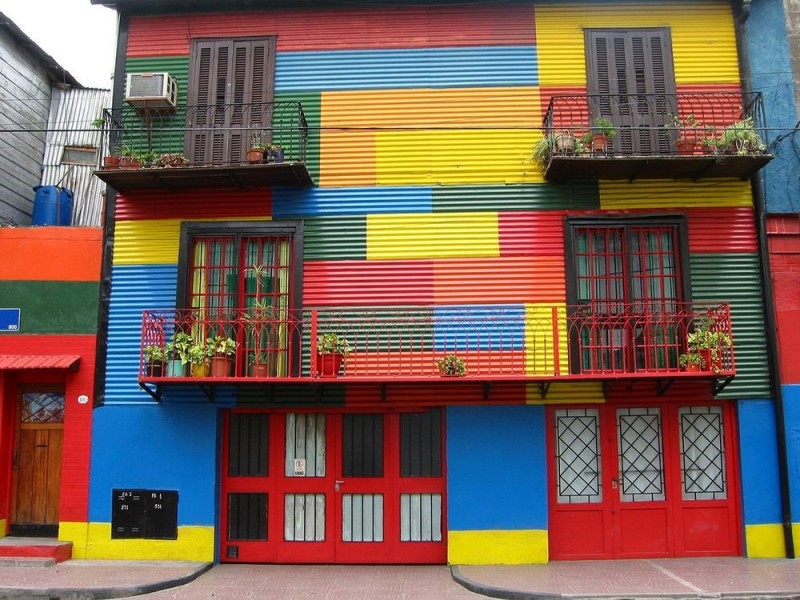 Watch a Tango Show
A Buenos Aires trip wouldn't be complete without a sensual, choreographed, applause inducing feast for the eyes. A tango show is almost as quintessentially Argentinian as the acclaimed grass-fed steak and the tantalizing wine selection. So why not have all three?
Many places offer dinner and a show, so you can sit back with a glass of red and watch the dance being performed in the very city that it originated in. Don't worry though, if you're tight on the purse strings there are many places that offer shows without the meal that are just as well received.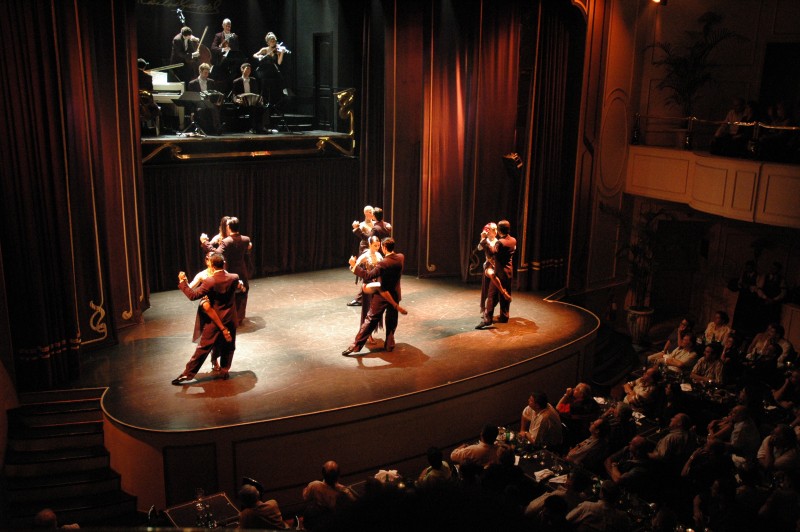 The town of Tigre
Whilst not strictly in Buenos Aires, any explorer worth their salt would be crazy to miss out on the nearby town of Tigre. Just north of the capital, the island town is situated in the middle of the Parana Delta, a collection of rivers forming countless tiny, habitable islands.
Take a boat trip through the meandering, latte hued waterways and sneak a glimpse into the lives of the locals. If you're lucky you might pass the 'school boat' picking up the children after a long day of learning – with all the islands connected by rivers, the only transportation between them is via boat. The waters are busy with boat-taxis, portable grocery stores and even ice cream 'boats.'
Once back on land, be sure to explore Tigre itself. On weekends the town comes alive, carnival smells fill the air as food vendors line the waters selling toffee apples, popcorn and rainbow lollipops. The numerous markets compete for business with women on bikes carrying baskets brimming with freshly made churros, donuts and other baked goods.
Make sure you try the 'Dulce De Leche' filled churros, a sweet, caramel flavoured spread that can be found everywhere and in everything, we recommend saving a little room in your suitcase – you'll be wanting to bring hordes of this stuff back with you on the flight home.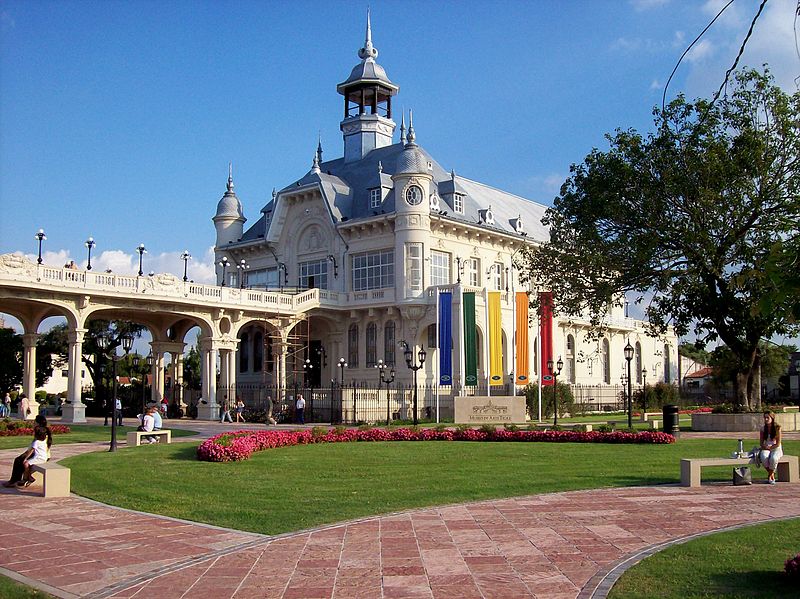 Feature image credit: Travel and Leisure.
Image credits: Argentina Travel Blog, Bored Panda.